Exciting Recipes
Falafel and Beetroot Open Sandwich
Serves: 1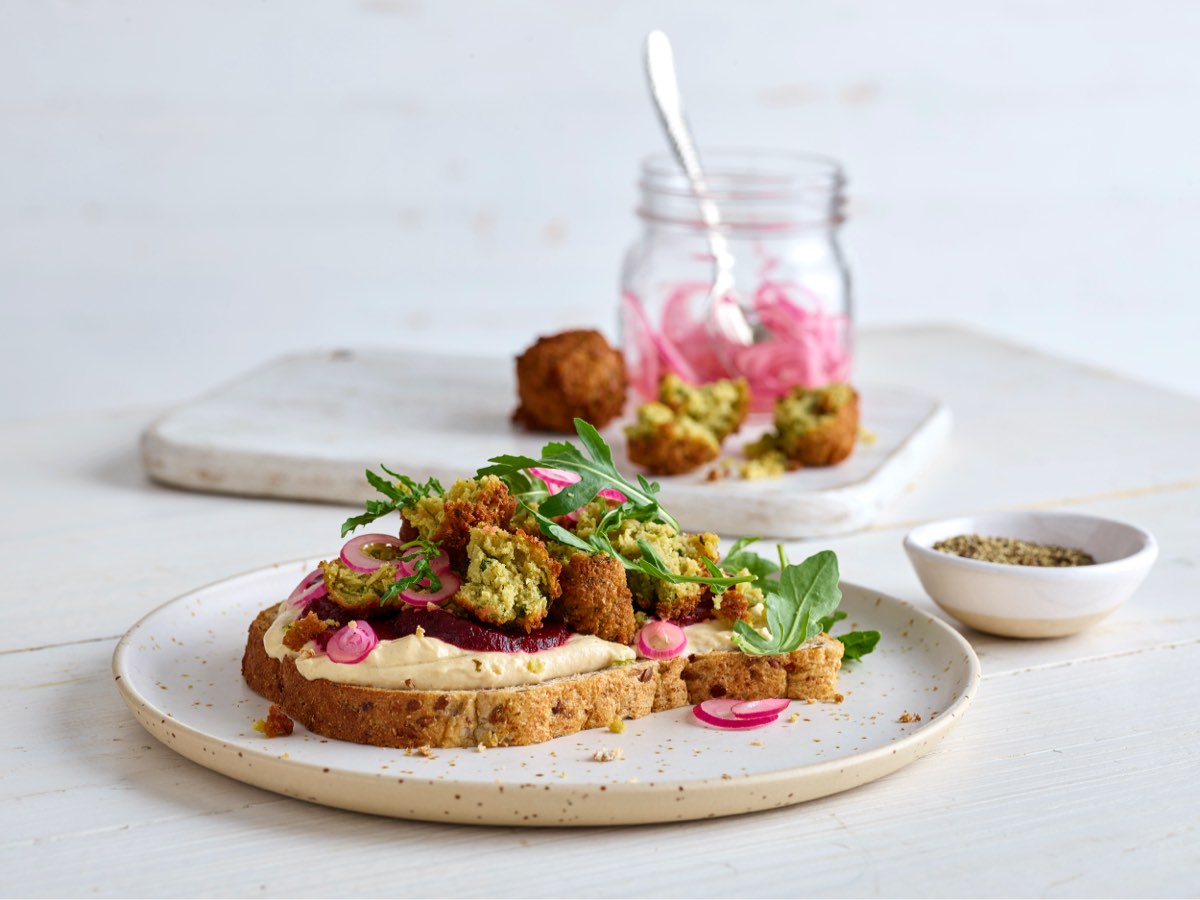 Ingredients
1 slice Bürgen Soya & Linseed bread
50g readymade hummus
4 slices cooked beetroot
2-3 readymade falafel
Handful rocket
For the quick pickled onions;
A few thin slices from a red onion
2 tsp white wine vinegar
Cooking Method
To make the quick pickled onions, place the sliced onions in a small non-metallic bowl, drizzle over the vinegar and set aside for 5 minutes.
They will become more vibrant and soften slightly.
To assemble the sandwich; place the bread on a serving plate, spread over the hummus and top with the beetroot slices.
Crumble over the falafel, scatter the rocket and red onion and enjoy!