Exciting Recipes
Middle Eastern Chickpea Sandwich
Serves: 2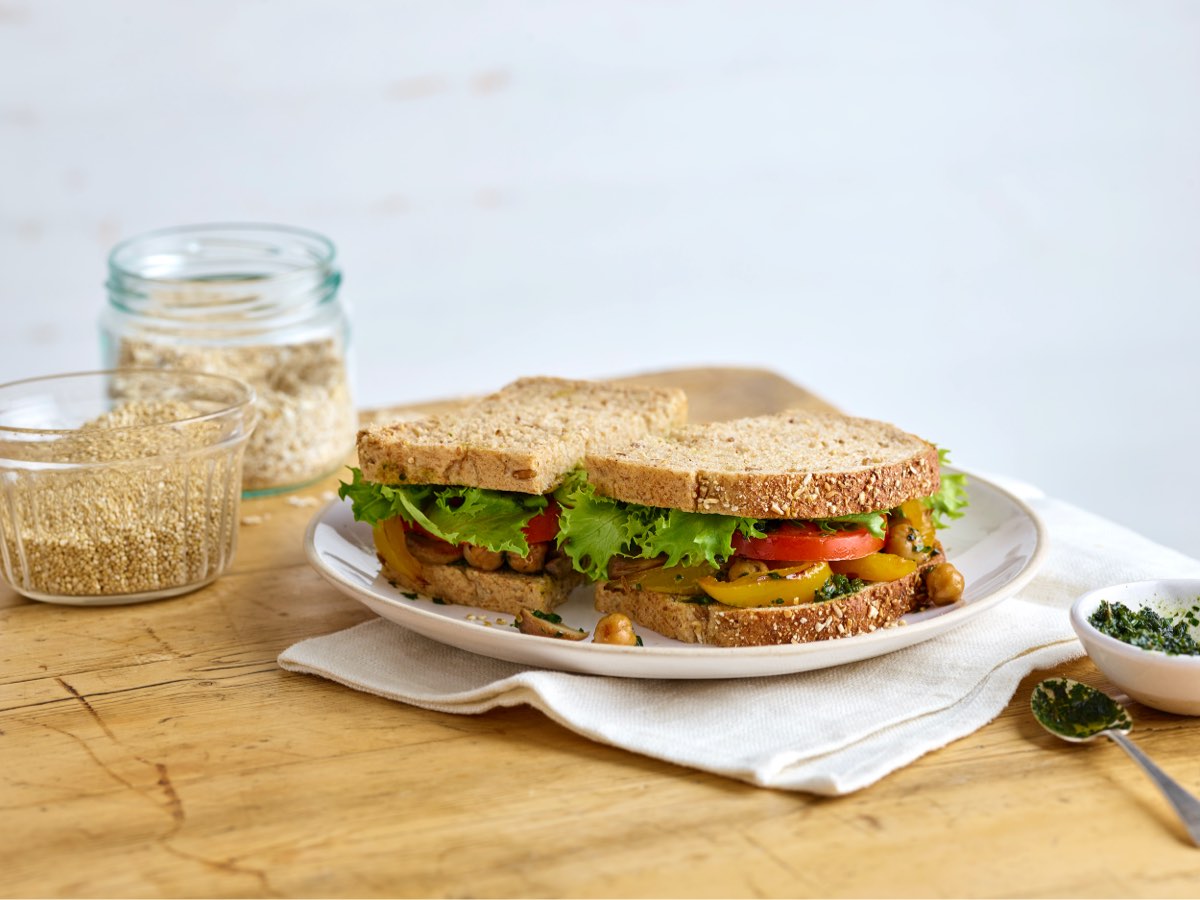 Ingredients
2 tsp olive oil
1 small pepper, seeded and sliced
75g mushrooms, chopped
2 tbsp tinned chickpeas
1/2 tsp cumin seed
4 slices Bürgen Oat & Quinoa bread
1 large tomato, sliced
Handful of lettuce
For the zhoug;
50g coriander, leaves and stalks
50g flat leaf parsley, leaves and stalks
25g mint leaves
1 tsp cumin seed
1 green chilli, seeded and roughly chopped
1 small clove garlic
100ml olive oil
Black pepper
Cooking Method
To make the zhoug; place the herbs, cumin, chilli and garlic in a small food processor and blitz until evenly chopped. Add the olive oil and blitz again to a green paste. Taste and season with black pepper.
Heat the oil in a frying pan and cook the pepper and mushrooms over a medium heat for around 5 minutes, stirring until beginning to brown. Add the chickpeas and cook for another minute or enough to colour them. Season with a black pepper.
Spread a generous teaspoon of zhoug over each slice of bread. Top with the chickpea mixture, add the tomato and lettuce before adding the final slice. Serve straight away!